About Stem Cell Therapy at R3 Stem Cell in Southern California

R3 Stem Cell offers the premier Stem Cell Therapy Clinics on the West Coast and has developed a comprehensive stem cell treatment program that focuses on adult stem cell treatments. ALL of the stem cell treatments are performed by Stem Cell Doctors at our participating Centers of Excellence with extensive experience in the field, including those accomplished in the IV Stem Cell Therapy Program.
The Stem Cell Treatments that are performed at the Southern CA locations in La Jolla, Orange, Upland and Irvine includs injection treatments for musculoskeletal conditions such as arthritis, fractures, tendonitis along with treatment for peripheral and diabetic neuropathy and cosmetic treatments.
For the systemic conditions such as COPD, Parkinsons, Alzheimers, Cardiac, Liver, Diabetes Mellitus etc that require Intravenous or Intra-arterial stem cell treatments, R3 Stem Cell has developed a proprietary IV stem cell therapy program. The Program is effective and safe, with treatment being overseen by a Board Certified, highly skilled professional.

The R3 Stem Cell doctors are leaders in Stem Cell Therapy and have been providing first rate regenerative medicine successfully for years.

---
Take it from Fabio:
"I went in because a friend told me about the procedure for your face.. They said it was natural, and they use your own cells.. I went to check this out, and I did the procedure, it was simple, and I still went to the gym afterwards… I have been in entertainment most of my life, and do not believe in surgeries.. I like the way I look, and do not want to change me.. This gave me a youthful appearance without doing anything that people would notice. Everyone said I look like I'm well rested, and younger!
---
Board Certified Physicians at R3 Stem Cell in Southern California

Southern CA Medical Director Dr. Bryn Henderson DO, JD, FACPE
Dr. Henderson is the Medical Director and Owner of TeleHealth (R3 Center of Excellence) and has served as president of the State of California's Board of Osteopathic Examiners and for several years was Assistant Dean of Clinical Affairs at the College of Osteopathic Medicine of the Pacific.
He has an intense interest in adult stem cell treatment and he belongs to the American Osteopathic Association, American College of Physician Executives, and World Future Society. Dr. Henderson oversees the treatments performed at TeleHealth in Orange County.
Board Certified Dr. Jose Dalprat, DO
Dr. Dalpra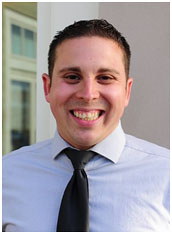 t is a graduate of Western University of Health Sciences and is a Board Certified physician with a Fellowship in Osteopathic Manipulative Medicine. He is also a Clinical Assistant Professor at Western University of Health Sciences and uses his expertise in regenerative medicine to provide pain relief from sports injuries, osteoarthritis in the shoulders, knees, hips, ankles and other joints, and chronic neck and back pain.
Dr. Dalprat offers several treatment options to patients including image guided platelet rich plasma (PRP) therapy, and blood and fat derived stem cell injections. He uses a ho
Services Offered by the doctors include regenerative medicine for:
Cardiac Conditions

Kidney Failure

Peripheral Vascular Disease

Degenerative and Rheumatoid Arthritis

Hair Loss

Sports Injuries

Overuse Injuries, Tendonitis, Ligament Injuries

Erectile Dysfunction

Diabetes and Diabetic Ulcers

COPD

Facial Rejuvenation

Back Pain

Migraines

Neurologic Disorders (e.g. Alzheimer's, Parkinsons)